Your Partner for Soil Information
Share on:
Are you working for a government, NGO or the private sector? Consider utilizing our knowledge and expertise on soil to reach your targets!
Wise use of soil is key to global food production, biodiversity management, and climate change mitigation & adaptation. Soil is linked to various United Nations Sustainable Development Goals.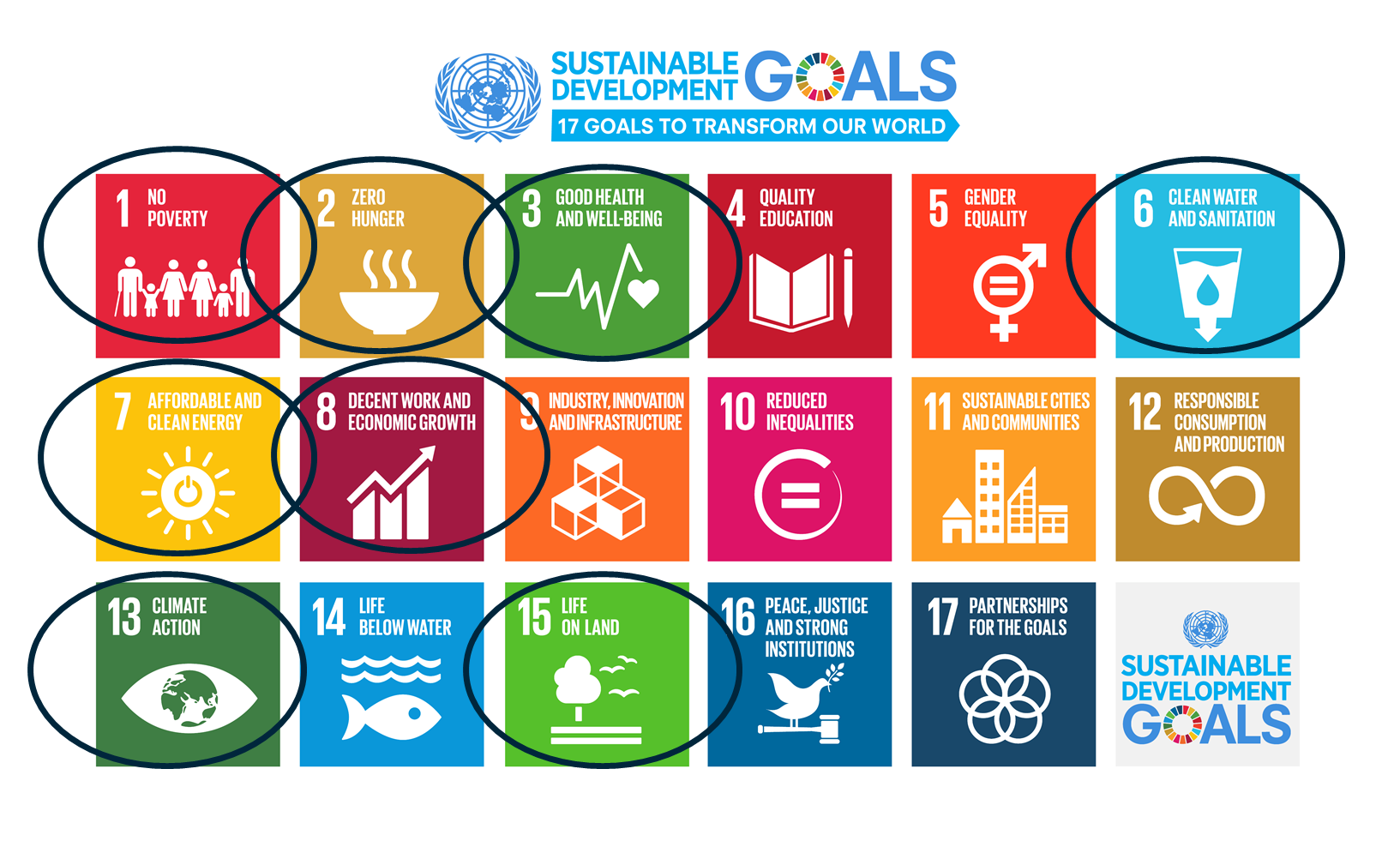 Soil is connected to several of the UN Sustainable Developments Goals
ISRIC can support you with spatial information on soils for your area of interest. We can also develop tailor-made applications, for example for land use planning, agricultural projects or sustainable business development.
An ever increasing number of companies have sustainability as a key strategic objective ultimately to sustain their relevance and profit. However soil is often overlooked by companies as an essential natural resource which, when wisely managed, contributes to the sustainability objectives.   
Below you will find examples of sectors where we can make a difference: 
Ministries of Agriculture and Ministries of Environment: soil mapping, soil fertility assessments, nutrient gap maps, identification of hot spots for carbon sequestration, land suitability assessments.
Land use planning agencies: assessments of land degradation, land suitability assessments, identification of sustainable land management practices, etc.
Agri-business: soil-crop information systems that help in the development of site specific fertiliser formulations
Food industry: help identifying site-specific good soil and land management practices for and with your suppliers )
Finance sector: risk assessments
ICT sector: remote sensing tools incorporating soil resources for analytical purposes).
Work with us!
You can benefit from the knowledge and network of ISRIC in various ways. Here are some examples: