WoSIS Soil Profile Database
The World Soil Information Service (WoSIS) aims to serve the user with a selection of standardised/ harmonised soil profile data. These quality-assessed data may be used to underpin digital soil mapping and a range of global assessments. WoSIS is an important building block of ISRIC's evolving, searchable data infrastructure.
Aims
The aims of the World Soil Information Service are to:
Safeguard world soil data 'as is' (especially for soil legacy data)
Share soil profile (point) data upon their standardization and harmonization
Provide quality-assessed soil data for digital soil mapping and a range of environmental applications.
General workflow
All data submitted for consideration in WoSIS are first preserved 'as is' in the ISRIC WDC-Soils Data Repository. Subsequently, they are quality-assessed, standardised and, where possible, harmonised using consistent procedures (Fig. 1).
We presently consider the following soil chemical properties (organic carbon, total carbon, total carbonate equivalent, total nitrogen, phosphorus (extractable-P, total-P, and P-retention), soil pH, cation exchange capacity, and electrical conductivity) and physical properties (soil texture (sand, silt, and clay), bulk density, coarse fragments, and water retention), grouped according to analytical procedures (aggregates) that are operationally comparable. Further, for each profile, we provide the original soil classification (FAO, WRB, USDA, and version) and horizon designations insofar as these have been specified in the source databases.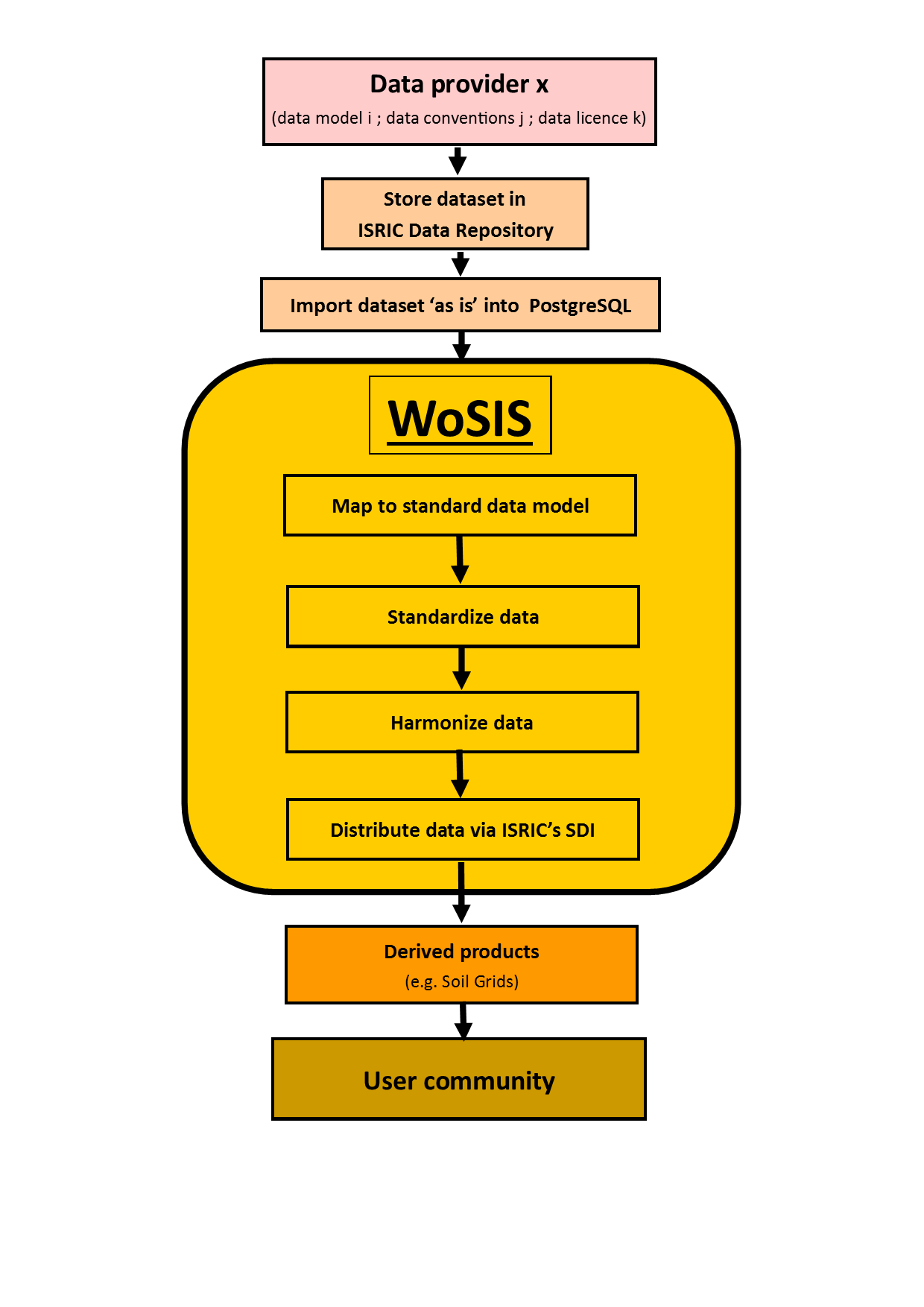 Figure 1. Workflow for processing data in WoSIS
Measures for accuracy
Soil profile data that underpin WoSIS were derived from a wide range of sources. Three measures for the (inferred) accuracy of the data are presented:
geographical accuracy (i.e. location) of the point data
a first approximation for the uncertainty associated with the operationally defined analytical methods
date of sampling.
These measures are provided for possible consideration in digital soil mapping and subsequent earth system modelling.
Serving standardised data
Some 196,000 geo-referenced, standardised point data are currently served from WoSIS via WFS (Fig. 2). This corresponds with some 6 million soil records. The number of measured data for each property varies between profiles and with depth, generally depending on the purpose of the initial studies. Further, in most source data sets, there are fewer data for soil physical as opposed to soil chemical attributes. There also are fewer measurements for deeper than for surficial horizons. Generally, limited quality information is associated with the various source data. For a full description, see here.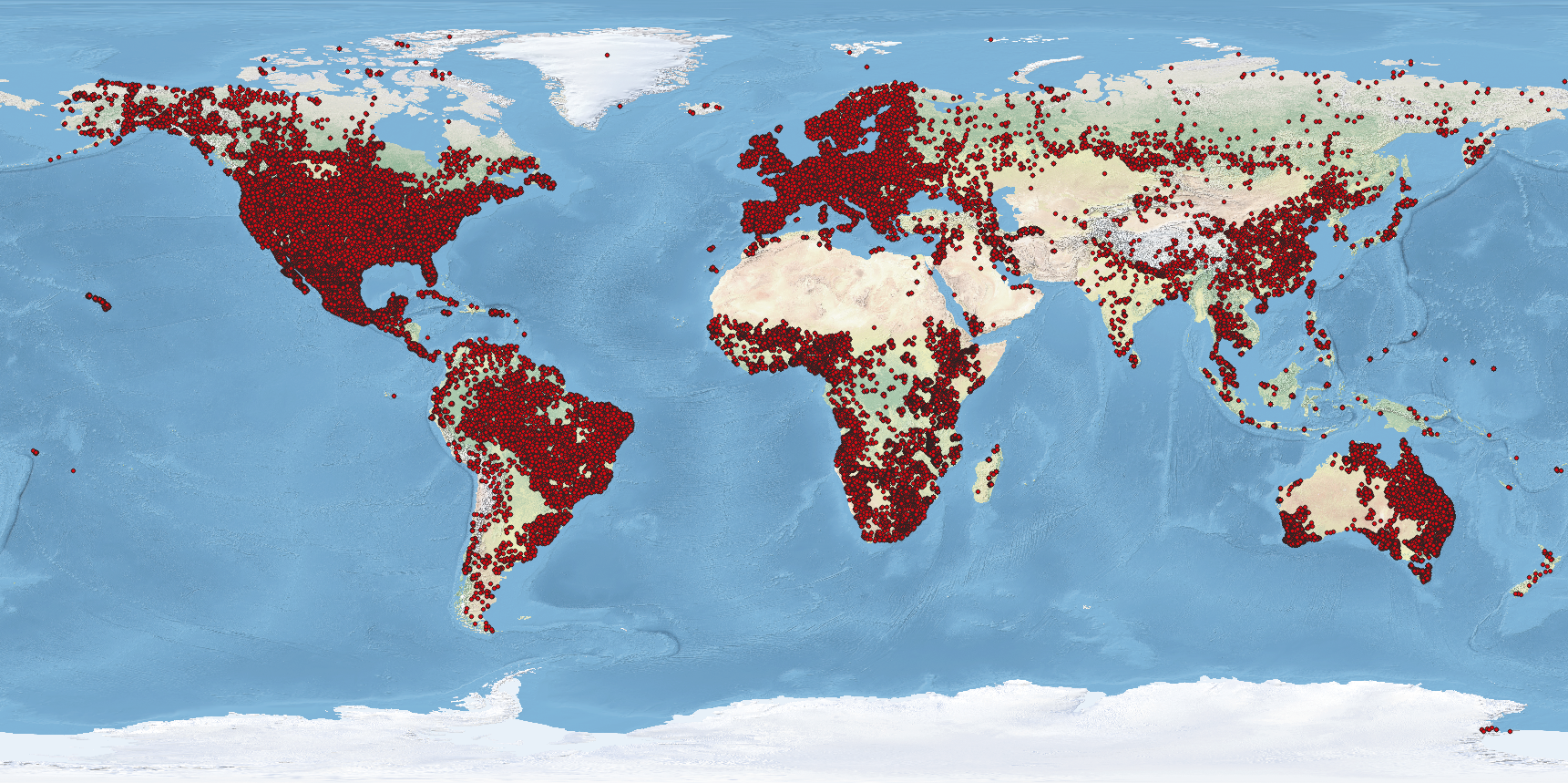 Figure 2. Location of soil profiles provided from WoSIS via WFS (September 2019)
Data download
Data served from WoSIS are supplied in compliance with the licence specified by each data provider.
The standardised data can be accessed here. 
Applications
An important application of the WoSIS-standardised data at ISRIC is the generation of soil propery maps for the world using digital soil mapping (see SoilGrids).
Sharing data to support global modelling
If you wish to share soil profile data for consideration/processing in WoSIS please see here. The WoSIS team will be happy to assist!
Technical documentation and data papers