Share on:
Your soil data contribute to improving world soil information!
Many organisations and individuals require access to quality-assessed soil data in a format that they can readily use. ISRIC aspires to serve such data freely to the international community respecting any inherited restrictions (licences) to the data. To do this for the world we strongly depend on collaboration and data contributions. We invite you and your organisation to collaborate with us to possibly produce added value to your soil data for you and to share the standardised data with the world. Below, we describe the opportunities we provide for hosting your data and our data policy.

Access to trusted soil data is needed to allow for production of consistent, derived soil information for the world. Examples of such efforts at ISRIC include the development of a world encompassing soil profiles database (WoSIS) which underpins collaborative global soil mapping (SoilGrids) and other, global and national, applications by third parties. ISRIC, as regular member of the ISC World Data System and in its role as WDC-Soils, is making the standardised data and information available to the world according to its data policy respecting the data restrictions specified by the data owners.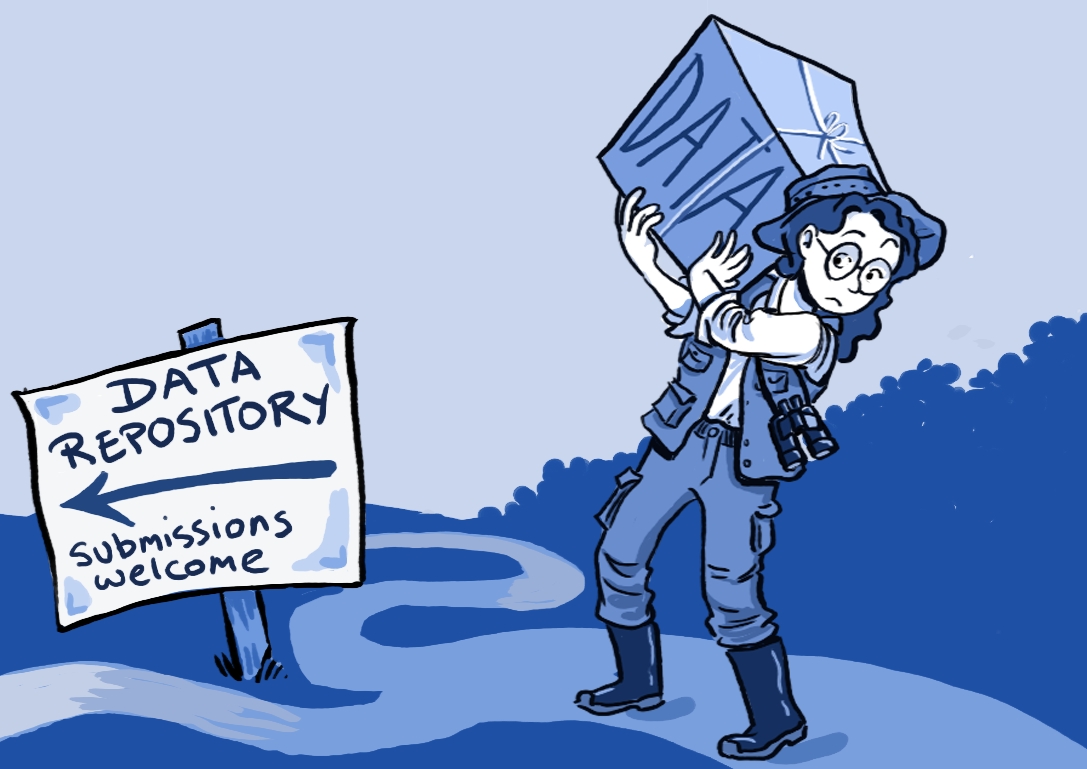 A wide range of partners is already sharing (parts of) their soil data with ISRIC and the world. Nonetheless, there are still many soil-geographical and soil-analytical gaps in the soil profiles datasets, and thus uncertainties in the derived soil maps.
We invite you to kindly share (parts of) your soil data for consideration in WoSIS in order to help further enhance the range and quality of, freely available, world soil information, including SoilGrids products. Data can be deposited using various formats (e.g., CSV, TSV, MS Excel, MS Access, PostgreSQL and similar).
Data contributors are duly acknowledged on our website and in the WoSIS database itself (through the unique dataset_id).
The datasets you share with us will be safeguarded 'as is' in the ISRIC WDC-Soils data repository. Therewith, we guarantee protection of your data from being lost.
 
We welcome the following materials:
Analogue soil data collections, including soil studies and soil survey reports and maps, in either scanned or paper format.
Digital soil data collections, including metadata, which may include soil profile datasets as well as gridded or polygon-based soil maps. Upon their standardization, harmonization and inclusion into the global collection, selected data will be made freely accessible to the international community in compliance with the data license specified by each data provider.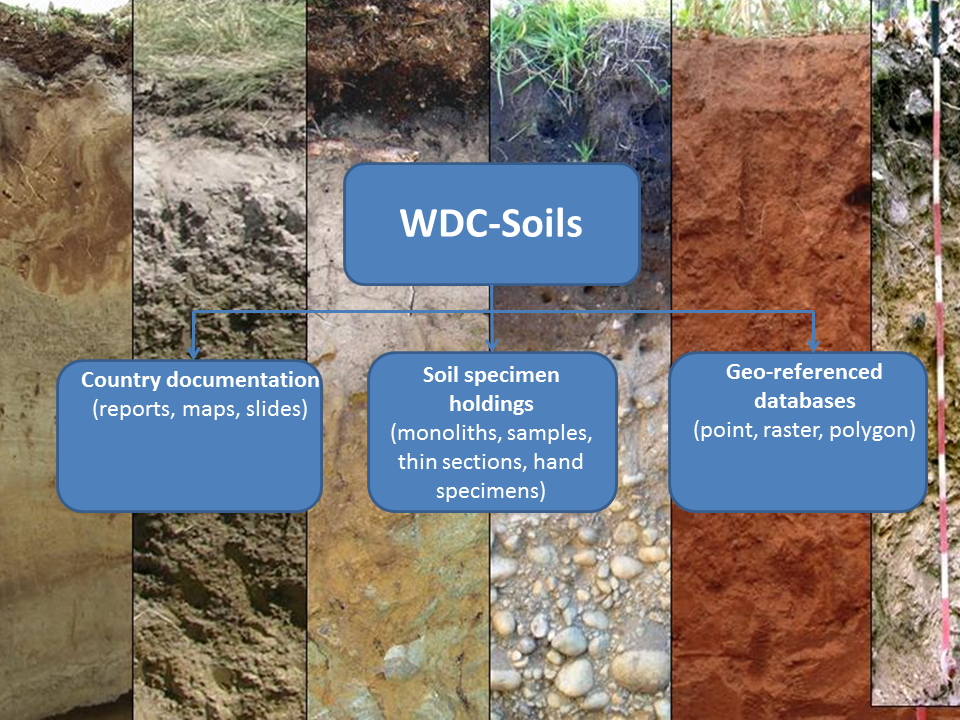 Scope of ISRIC WDC-Soils holdings
How may I share data?
Soil profile data: These may be shared by email either as an attachment or, for large datasets, by providing URL access. Basic principles for compiling/submitting a soil profile data set are given here. 
 
Paper maps and reports: Please send an email describing the collection so that we may assess how these would consolidate the world soil reference library holdings.
In all cases, we recommend you to contact us before submitting a dataset or legacy maps/reports; this in order to discuss technical details and possible duplications.
Contact: Soil profile data ; ISRIC Library collection ; Other materials