Digital soil mapping training provided to Ethiopian Ministry of Agriculture
10 Dec 2020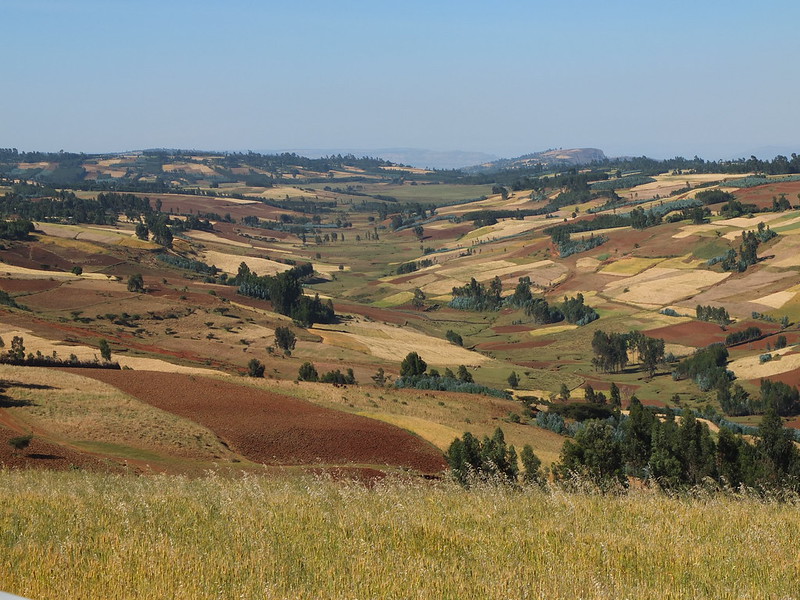 ISRIC – World Soil Information completed a hands-on digital soil mapping training for Ethiopian partners last week which was attended by 21 participants and taught by Johan Leenaars and Bas Kempen.
This training was requested by the Ethiopian Ministry of Agriculture's Soil Resource Information and Mapping Directorate in order to strengthen their ability to create soil resource maps specifically of Reference Soil Groups and qualifiers of the World Reference Base for soil resources. 
This type of soil information combined with topsoil data can assist in developing an agronomically sound basis for upscaling of agricultural best practices. For example, a future aim is to develop site-specific fertiliser recommendations to increase crop yields and sustain soil health.
The training compliments ongoing collaboration on soil survey and mapping through Realising Sustainable Agricultural Livelihood Security in Ethiopia' (REALISE) which is a programme in the Bilateral Ethiopia-Netherlands Effort for Food, Income and Trade (BENEFIT) partnership between the two governments. ISRIC - World Soil Information designed the survey and mapping approach and guided the implementation in the 16,000 km2 project area. 
"Soil is a precious resource and the basis of agriculture," said Dr. Tewodros Tefera, REALISE programme director. "This training is a very great contribution to support the capacity building of our partner the Soil Resource Information and Mapping Directorate of the Ethiopian Ministry of Agriculture." 
Training participants formed small teams which combined geo-spatial experts proficient in R with soil surveyors knowledgeable about soil classification using the World Reference Base. This allowed teams to navigate the breadth of technical information needed for digital soil mapping.
"The REALISE program with support from ISRIC contributed much to building the capacity of the [Ethiopian] Directorate to the level that we can start planning for taking soil resource survey and mapping in the country to scale," said Dr. Kiflu Gudeta, director of Soil Resource Information and Mapping Directorate of the Ethiopian Ministry of Agriculture. "We aim to do so in the next 10 years with continued assistance from ISRIC."
 
Share on: