Updated SoilGrids and WoSIS web platform released
Share on:
08 Nov 2023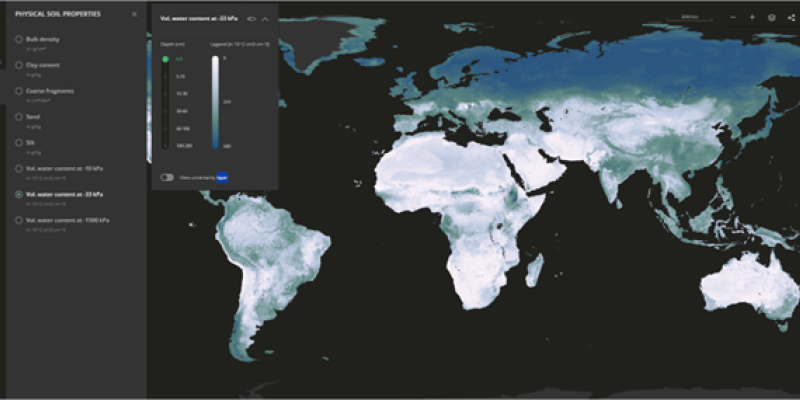 ISRIC – World Soil Information recently released an expanded webtool for visualising, querying and downloading of world soil data. This update expands on the initial SoilGrids and World Soil Information Service (WoSIS) platform launched in 2020 and provides improved performance for data access via -Web Coverage Service (WCS) and Web Map Service (WMS).
Access the updated platform here: soilgrids.org
Main improvements include the addition of point-based global maps with estimated uncertainty of the volumetric soil water retention (SWR) at 100, 330 and 15,000 cm suction using measured and estimated SWR data (see Turek et al, 2023).
The SWR maps were created based on data from the WoSIS global soil database (Batjes et al., 2020), a set of covariates, and machine learning techniques building on procedures developed for the SoilGrids project (Poggio et al., 2021).


Access the SoilGrids platform at https://soilgrids.org. To learn more about SoilGrids, visit the SoilGrids FAQ page and to learn more about the World Soil Information Service which provides the underlying soil profile data to SoilGrids, visit the WoSIS FAQ page.