Soils4Africa links up with other EU Horizon 2020 projects
11 Nov 2020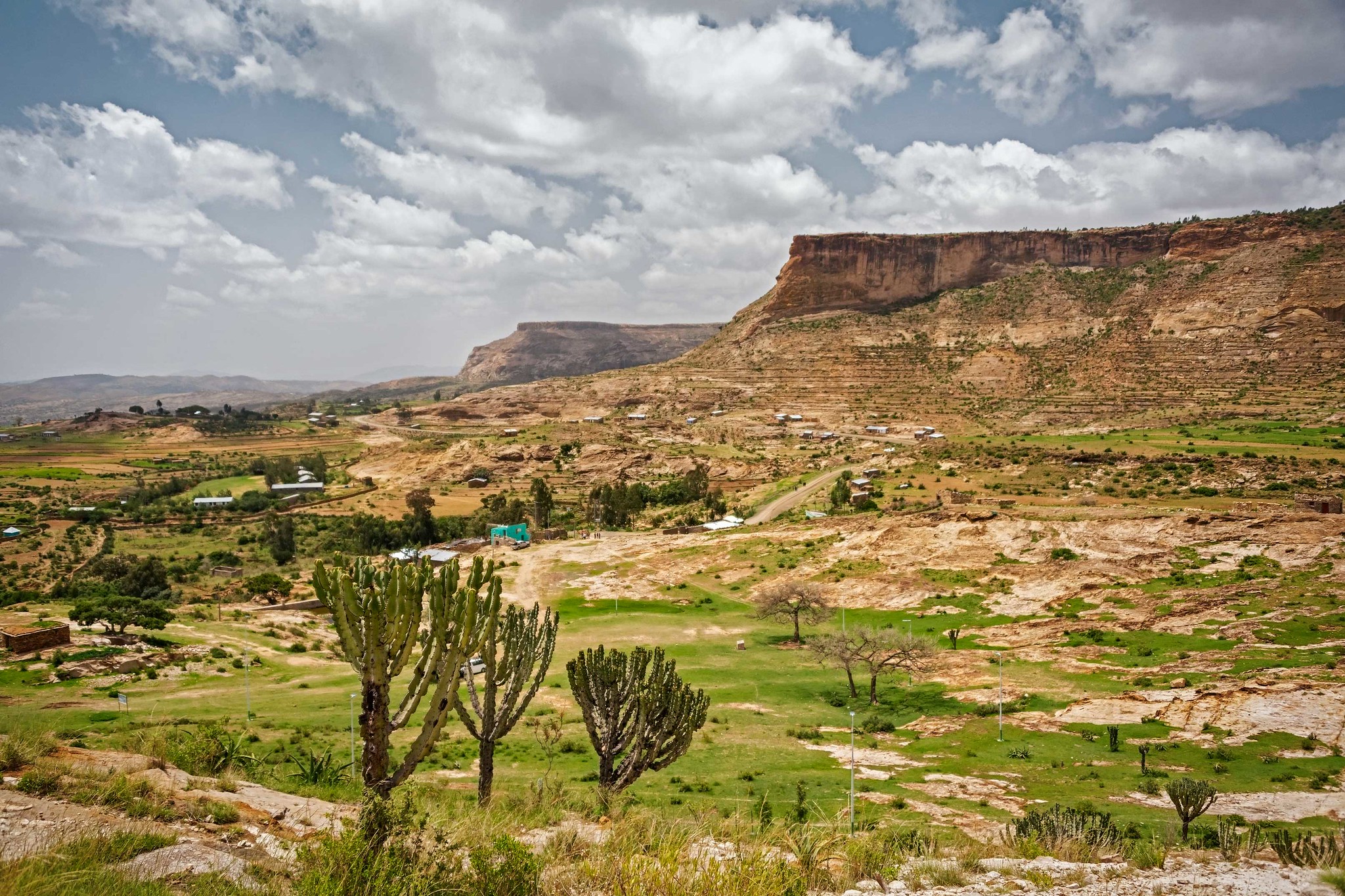 Landscape in Ethiopia. Photo credit: Rod Waddington
On November 2, several projects funded under the European Union's Horizon 2020 "Sustainable Intensification in Africa" topic met to share information about their work and benefit from each other's expertise.
The meeting was coordinated by Soils4Africa, a project led by ISRIC-World Soil Information which continues efforts to build a soil information system for Africa. Four other Horizon 2020 projects which aim to contribute sustainable intensification strategies for African farming systems attended the meeting:
As discussions unfolded, a synergy emerged around coordinating soil sample methods so that data can be more easily shared across projects. It was also clear to the Soils4Africa team that these other Horizon 2020 projects would use the Soils4Africa soil information system under development to target their sustainable intensification interventions and therefore they can help inform user needs for the platform.
Additionally, Soils4Africa project team member Wole Fatunbi with Forum for Agricultural Research in Africa (FARA) invited all projects to present at the upcoming meeting the EU-Africa Research and Innovation Partnership on Food and Nutrition Security and Sustainable Agriculture (FNSSA). This helps build a valuable information bridge between the Horizon 2020 project leaders and the African government officials present at FNSSA.
"The meeting was an excellent opportunity to get familiar with the other projects in the call and identify our synergies," said Professor Emily Poppenburg of Leibniz University Hannover and project leader for UPSCALE. "We look forward to some further discussion regarding standardizing our soil sampling methods and how the data can best be put to use by Soils4Africa."
To stay up-to-date with the Soils4Africa project, visit the project website and follow @Soils4A on Twitter.