Soils4Africa fieldwork underway
25 Apr 2023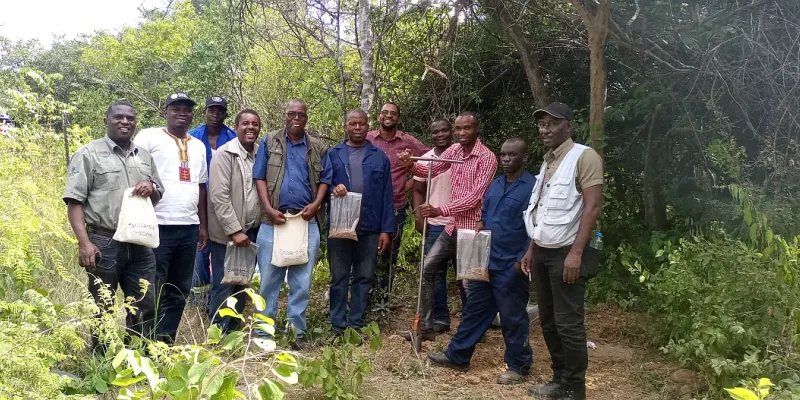 Field surveyors completing a Soils4Africa training in Zambia in March 2023.
Soils4Africa, a continent-wide effort in Africa to generate 20,000 new soil data points using standardized methods, is now in the fieldwork stage. Through coordinated soil sample collection, lab analysis and data infrastructures, the project aims to deliver the open-data soil information system (SIS) for Africa.

Soil sampling and description is ongoing across the continent this year. The Soils4Africa project has five regional hubs which are coordinating the field work:
Regional coordinators are working with supervisors at the country level to train field staff. This fieldwork training is ongoing and the first samples were shipped to the lab for processing by Nigerian project partners in March.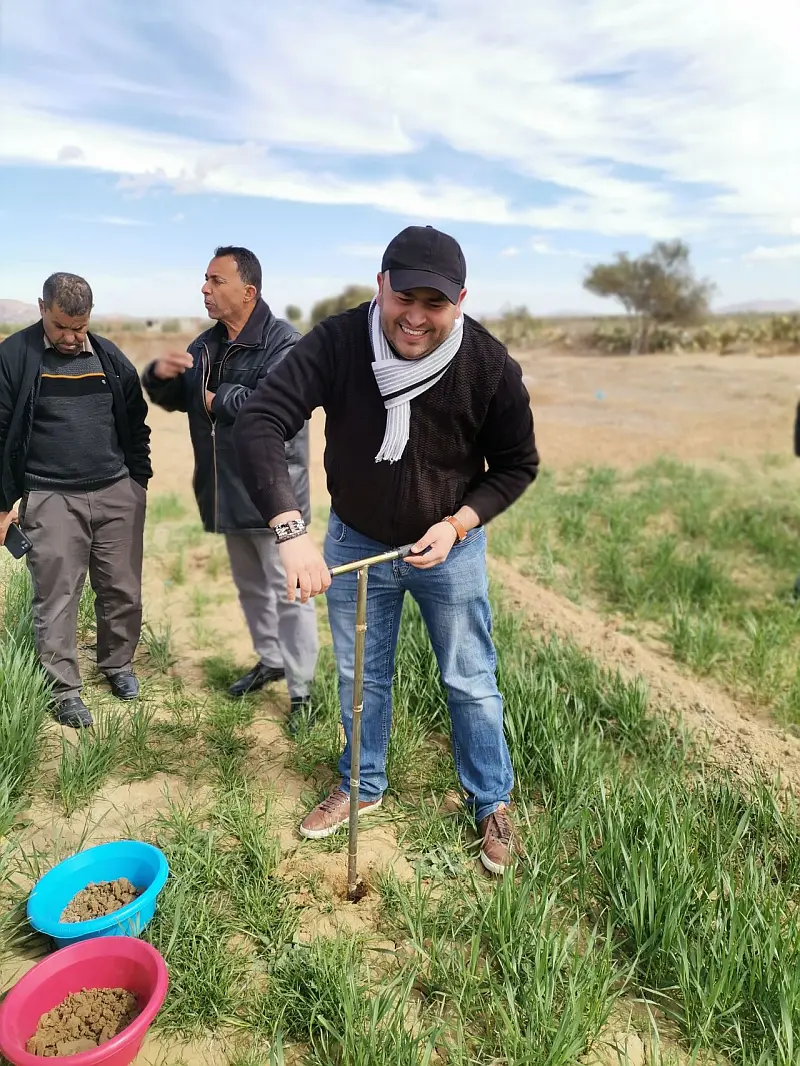 Samples are being shipped for wet chemistry and spectral analysis to the laboratory at Agriculture Research Council (ARC), South Africa. The lab was extended with facilities for spectral analysis and its staff trained by project partner ICRAF World Agroforestry for this work.
Training materials such as the fieldwork protocol videos were created for the project in three languages: English, French and Arabic. Soils4Africa field training is led by International Institute of Tropical Agriculture (IITA) based in Nigeria in close collaboration with Hungarian University of Agriculture and Life Sciences (MATE).
To learn more about the fieldwork, project consortium and other information about the Soils4Africa project, visit the project website: https://www.soils4africa-h2020.eu/ 
The project receives funding from the European Union's Horizon 2020 Research and Innovation programme under grant agreement No 862900. The Soils4Africa consortium is made up of 17 partners including ISRIC - World Soil Information, Wageningen University (WU), Forum for Agricultural Research in Africa (FARA), Szent István University (SZIU), The Agricultural Research Council (ARC), The International Institute of Tropical Agriculture (IITA), The Interbalkan Environment Center (IBEC), Stellenbosch University (SU), World Agroforestry (ICRAF), The Regional Centre for Mapping of Resources for Development (RCMRD), Institut Facultaire des Sciences Agronomiques de Yangambi (IFA-YANGAMBI), BUNASOLS, l'Institut des Régions Arides (IRA), Kenya Agricultural & Livestock Research Organization (KALRO) , SGS Hungary Ltd (SGS), European Joint Research Centre (EC-JRC), and MetaMeta. ISRIC is the coordinating partner.
Share on: