Africa Soil Information Community of Practice first meeting
01 Jun 2023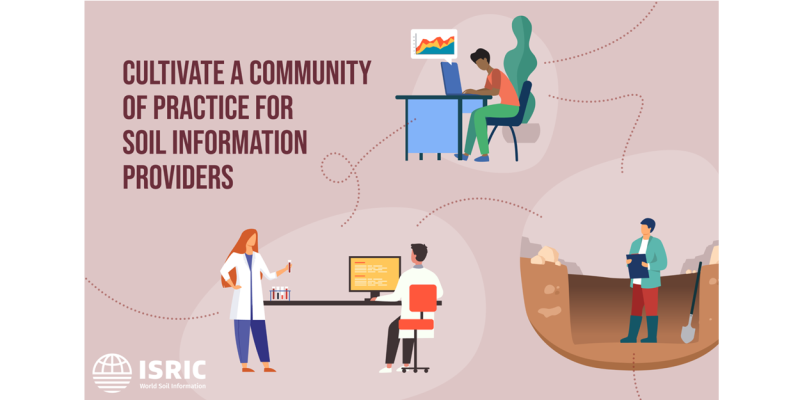 On 31 May 2023, ISRIC – World Soil Information hosted a first meeting of a new community of practice for national-level soil information producers across Africa. The focus of the meeting was sharing results from a community survey, filled out by more than 120 soil information producers across Africa, about what professional development gaps this type of program could fill.
This meeting was attended by more than 50 people and led by three presenters, ISRIC Director Rik van den Bosch, ISRIC Community Manager Emily Toner, and Bind Community Development Consultant Kirsten Wagenaar. View the full meeting recording, meeting slides and meeting agenda below.
Meeting agenda
Welcome and introductions by chat
Share background of community of practice concept
Share community survey results
Explain community development approach
Gauge interest on overall concept and core group membership
Meeting slides: PDF
Meeting recording
If you are a national or regional-level soil information producer based in Africa and are interested to know more about this program, please contact ISRIC Community Manager Emily Toner at emily.toner@isric.org. Likewise, if you are interested in co-supporting this community with ISRIC, please also get in touch.
Share on: