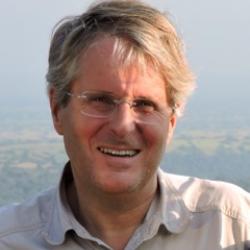 Land Degradation & Sustainable Land management.
Jan is an ecologist with over 30 years of experience in research and education in environmental sciences. He obtained a MSc and PhD in plant ecology from the University of Groningen and a postgraduate diploma in rural land ecology at ITC, Enschede, He joined ISRIC in 2017 after having worked at the Universities of Groningen, Baku and Ouagdougou, the International Livestock Research Institute (ILRI) and the World Agroforestry Centre (ICRAF) in Nairobi Kenya, the International Centre for Geoinformation Science and Earth Observation (ITC) in the Netherlands and the Netherlands Institute of Ecological Research (NIOO). Jan has been working on the application of GIS and remote sensing in ecology and agriculture and has an interest in the role and uptake of geo-information in environmental policy and management. At ISRIC Jan will be supporting the land degradation, land restoration and sustainable land management agenda. Jan retired October 2019.
Jan is member of the Editorial Boards of Pastoralism: Research, Policy and Practice and the Environmental Informatics section of Frontiers in Environmental Science. He speaks English, French, Dutch and German and has authored peer-reviewed papers, book chapters and technical reports.