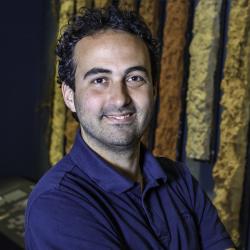 Digital Soil Mapping Expert
E-mail
giulio.genova

[at]

isric.org
Expertise
Digital Soil Mapping, Spatial Modelling, High Performance Computing
At ISRIC – World Soil Information Giulio works on Digital Soil Mapping projects dealing with spatial modelling and designing scientific workflows. He is actively involved in the creation and maintenance of SoilGrids and related products, as well as connecting the Digital Soil Mapping team and the Spatial Data Infrastructure team to the projects Land Soil Crop Hubs and Soils4Africa.
Professional background
Giulio Genova joined ISRIC in 2021 as Specialist in Digital Soil Mapping. He has a PhD at the University University of Bozen/Bolzano in collaboration with Eurac research and was a Guest Researcher at ISRIC for six months to assess the applicability of convolutional neural networks for SoilGrids. He holds a BSc in Environmental Sciences from Sapienza Università di Roma and an MSc in Forestry from Università degli Studi della Tuscia. His research interests include modelling the spatial distribution of soil properties, the role of heavy metals in soil functioning, and water use efficiency in agriculture. He uses a data science approach to answer scientific questions. He strongly believes in open-source software and open data and focuses on code efficiency and parallel computation in High Performance Computing.
Giulio speaks English and Italian.