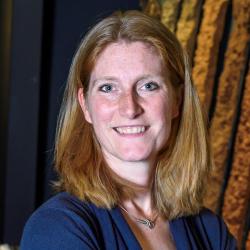 Soil sensing and soil information specialist
At ISRIC, Fenny works on soil data exchange standards, soil sensing standardisation and application options, European projects (EJP SOIL, SoilWise, BENCHMARKS, more) and initiatives (IUSS SIS WG, GSP). Her main role is often to spot and create synergies between projects, initiatives, organisations and people on these topics. She also works parttime for Wageningen Environmental Research. 
Fenny is a soil sensing scientist with a MSc. in Soil Inventory and Land Evaluation and a MSc. in Geo Information and Remote Sensing (2005) of Wageningen University, the Netherlands. After graduation, she worked at The Soil Company and at Medusa Explorations. Two small Dutch companies that apply proximal soil sensing techniques for local mapping in (precision) agriculture, archaeology, (environmental) soil, road construction, sediments. Fenny joined ISRIC in September 2016 where she focuses on the use of soil sensing techniques, (open) soil data standards, participating and leading in projects, initiatives and facilitating cooperation with Wageningen Environmental Research. She currently has a focus on European and global efforts.
Fenny speaks English, Dutch, some German, Spanish.