Share on:
Background
Land Potential Knowledge System (LandPKS) is a knowledge system of open-source tools for land resource planners and managers to collect, share and use soil and land management-related data through a mobile phone app and desktop portal. The United States Department of Agriculture  - Agricultural Research Service (USDA-ARS) initiated LandPKS in 2013 with United States Agency of International Development (USAID) funding for use as a monitoring tool for land conservancies, an extensive resource for agricultural development, and a guide for local and regional land planning.
The LandPKS mobile phone app and desktop data portal aim to be the primary access point for free, simple-to-use, and locally appropriate technologies and knowledge needed to make sustainable land management decisions. The program develops innovative web-based and mobile data collection and analysis methods and tools to support local land-use planning. LandPKS helps project managers optimise the design and implementation of food security, land restoration, climate change adaptation, biodiversity conservation programs, and field-level management recommendations.

The LandPKS mobile app combines data such as soil characteristics, soil health indicators, rainfall, seeding dates and more to provide management-focused reports on topics like farm decision-making and habitat conservation.
Objectives
In collaboration with International Fertiliser Development Center (IFDC),  USAID and the current LandPKS team of USDA, ISRIC – World Soil Information is undertaking the next development phase for LandPKS, expanding its function and deepening its data sources into a 2.0 version. Objectives of this re-design for the application include:
i) Map LandPKS users and other stakeholders and assess their needs for this application;
ii) Design and build a new data integration and knowledge management tool modeled after LandPKS;
iii) Integrate LandPKS into ISRIC GIS environment and data sources i.e. the ISRIC soil data hub, SoilGrids, Soil Quality App (SQApp); and
iv) Pilot potential key applications such as use cases with users and partners. For example linking GIS and site-specific variables into land capability classifications to target land management innovations and land use planning at the regional level and target farm and range management practices including fertilizer recommendations at the field level.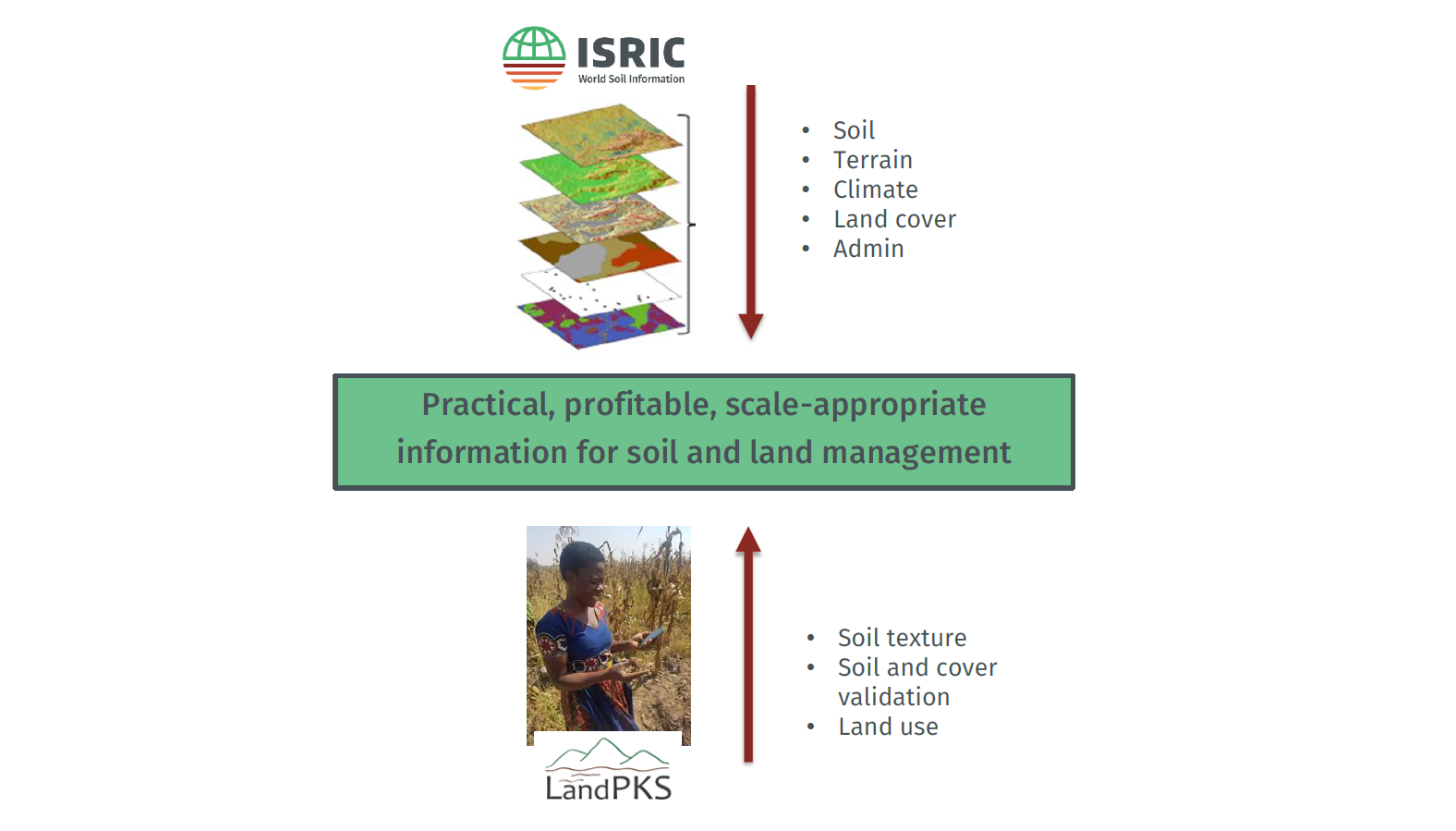 Figure 1
By building on LandPKS 1.0, a platform that centred individual land managers as critical users of soil information, ISRIC can expand the relevancy of the platform with new outputs for different user groups. By embedding LandPKS into ISRIC's long-term workflows, the platform will receive institutional and technical support, ensuring a sustainable environment for further development and use cases. With this project, ISRIC aims to sustain the investments and achievements of the LandPKS project and expand them further to create a system that engages a wide variety of users in the collection, sharing, and integration of soil map data and decision support tools.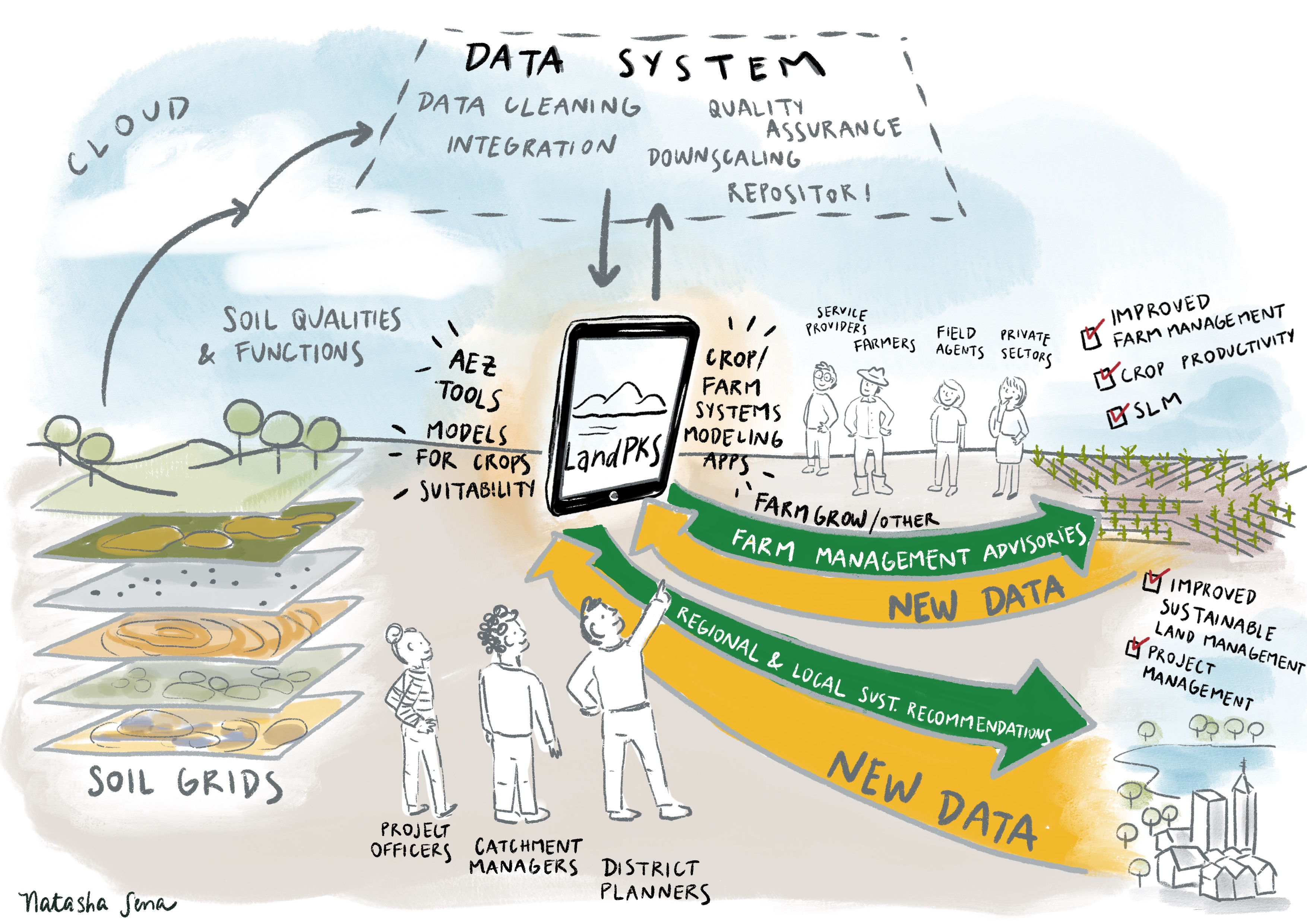 Figure 2
The expected beneficiaries of the project include:
Local and national governments,
International development organisations,
NGO's organisations promoting sustainable land management,
Extension staff,
Private sector service providers,
Farmers organisations, and
Farmers
Activities
Project activities will follow this process: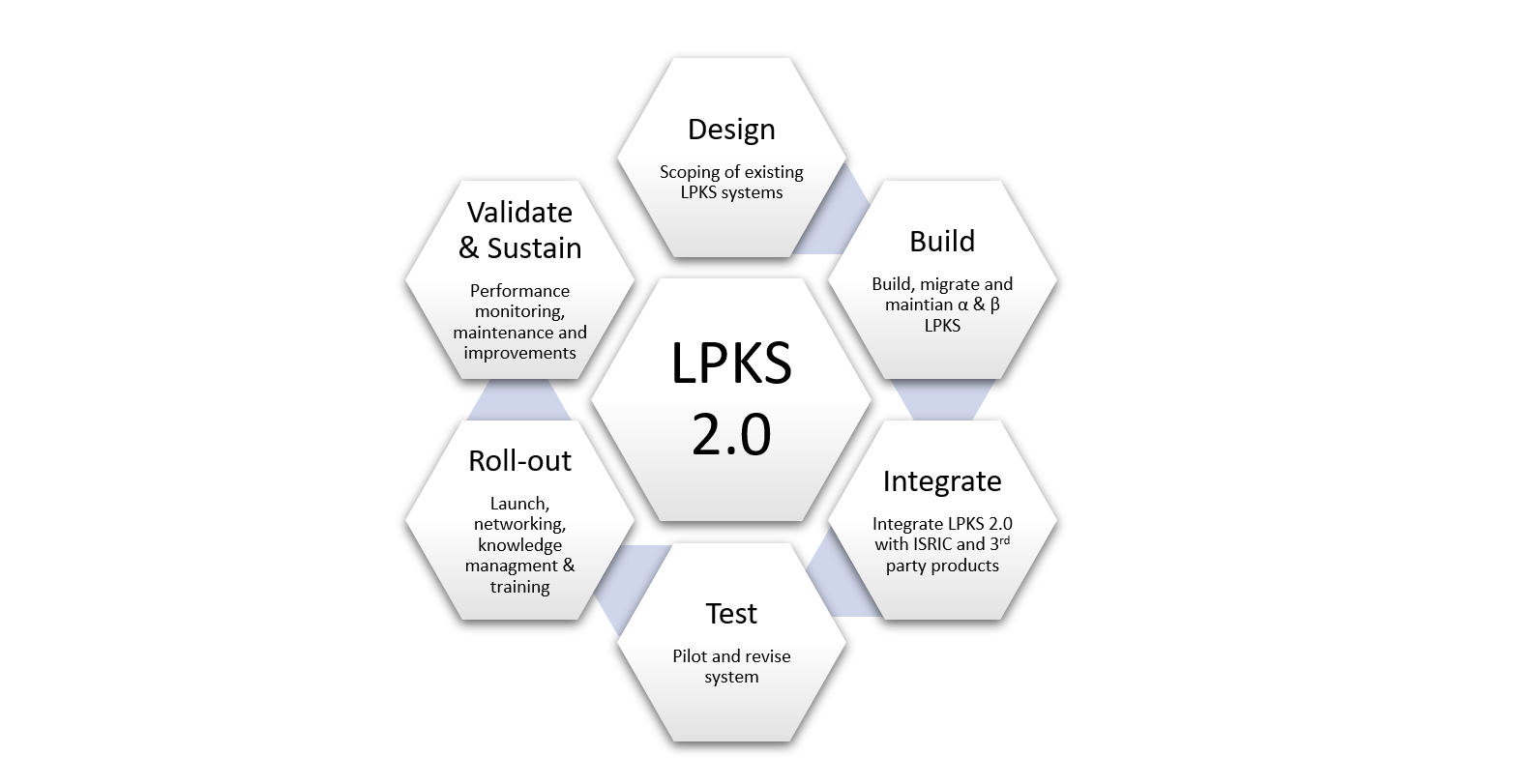 Figure 3 LandPKS overview of activities (2021-2023)
Deliverables
The overall result of the revised LandPKS will be a 2.0-version of LandPKS, a modernised soil and land management data platform that enables access to site-specific knowledge and information supported by local soil and land management variables through a mobile phone app.
Consortium
Funding
This project is funded by the International Fertiliser Development Center (IFDC) under the Feed the Future Innovation Lab for Collaborative Research on Sustainable Intensification (SIIL) and supported by United States Agency for International Development's (USAID) Bureau for Resilience and Food Security (RFS), which initiated the Sustainable Opportunities for Improving Livelihoods with Soils (SOILS) Consortium. This current agreement relates to the USAID-RFS-funded Feed the Future Soil Fertility Technology Adoption, Policy Reform, and Knowledge Management (RFS-SFT)-Sustainable Opportunities for improving Livelihoods with Soils (SOILS-C) Consortium managed by the IFDC, under Cooperative Agreement No. AID­RFS-1O-15-00001.