Wageningen Soil Conference will take place from Aug 28 - Sept 1, 2023
07 Nov 2022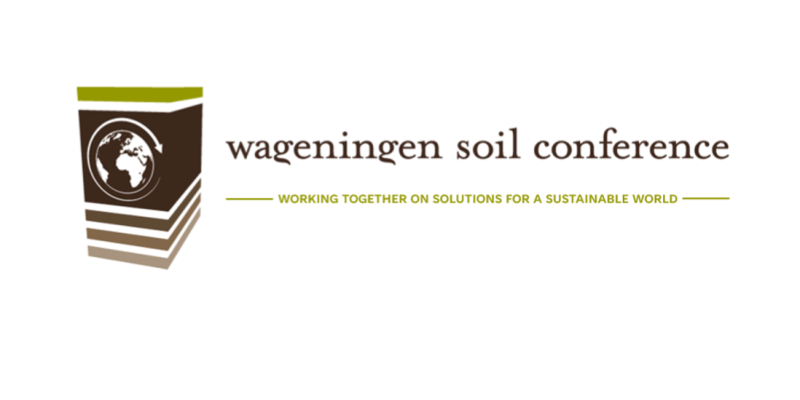 Wageningen University & Research and ISRIC - World Soil Information are delighted to announce that the 5th edition of the Wageningen Soil Conference will take place from August 28 - September 1, 2023. The theme of this conference edition will be: "Working together on solutions for a sustainable world." Besides interesting speakers, poster sessions and masterclasses (see below), the conference will offer an original and enjoyable social programme, including a conference dinner. With this message, we would like to share some generic information on the conference.
Location
Wageningen Soil Conference will take place on Wageningen Campus. The majority of the conference programme will take place in the Aurora building, which opened in 2021. It is a light and nearly-energy neutral building that provides the right atmosphere for an inspiring meeting.
Call for masterclasses
The masterclasses that were organised during the afternoons were, according to many participants, one of the highlights of the previous conference edition. Both by organisers and by participants, they were perceived as an excellent way to share research, expertise and new tools or methods in an interactive way or to discuss emerging topics and promising research agendas. We are happy to announce that we will again organise masterclasses, and would highly appreciate your ideas for them. The full call for masterclasses will be launched at the end of November. Should you already have any questions at this stage, please contact our masterclass coordinator Loes van Schaik (wageningensoilconference@wur.nl).
Project meetings
The Wageningen Soil Conference 2023 offers a great possibility to combine participation with the organisation of a project meeting on Monday August 27th and/or the afternoon of Friday September 1st. We can offer suitable rooms on Wageningen Campus and help you with arranging catering. Should you be interested in this, please contact Mathilde Hagens through wageningensoilconference@wur.nl.
Website and communication
We recently launched the new website of the Wageningen Soil Conference 2023: https://wageningensoilconference.eu/2023/. Over the next few weeks, we will fill this website with more information. At the end of November we will launch the First Circular on the Wageningen Soil Conference 2023. The First Circular includes the global programme, important dates, and the call for masterclasses. In addition, Wageningen Soil Conference actively uses Twitter and regularly posts via @WageningenSoil. You are more than welcome to follow us and spread the news!
We are excited to organise the next edition of the Wageningen Soil Conference, and look forward to hopefully meeting you in August 2023!
Share on: