SoilGrids on Google Earth Engine is a Big Data tool for university classroom
01 Apr 2021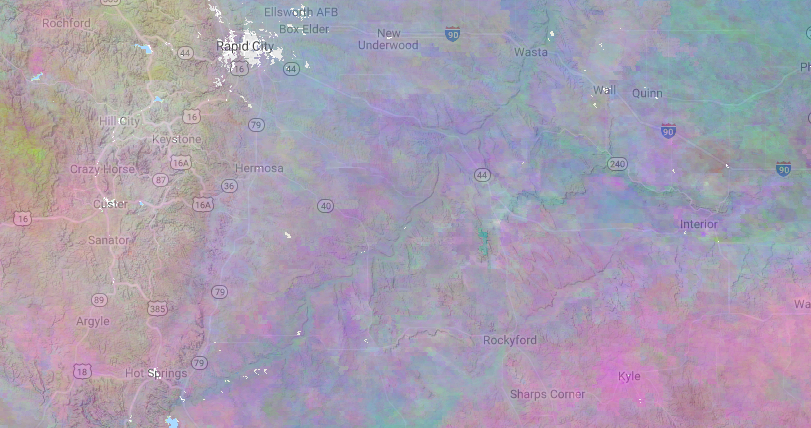 In the university classroom, exposing students to real natural resource mapping scenarios using Big Data is valuable experience. ISRIC – World Soil Information guest researcher David G. Rossiter did just that when he asked his students in a Cornell University graduate course to use ISRIC's SoilGrids250m data in Google Earth Engine.
"The advantage of using Google Earth Engine is that all processing is done remotely, on Google servers, so that any computer with a web browser can perform the most sophisticated analyses, over any part of the world," explained David, who holds an appointment as Adjunct Associate Professor in the Soil & Crop Sciences section at Cornell University in the United States. "In the case of SoilGrids250, this allows rapid analysis of the soil patterns."

Students in the course, "Spatial Modelling and Analysis for agronomic, natural resources, environmental and regional studies," used ISRIC's freely available SoilGrids250m, a set of global maps of soil properties for six depth intervals at 250 meter spatial resolution, during their module on "Big Data" in order to complete a practical exercise.
During the exercise, 18 students selected an area of the world familiar to them, sometimes a home area but often an area where they have field experience. They were asked to analyze the SoilGrids250m layers for a soil property of interest, first to relate the property in the 0-5 cm layer to the landscape. Then, they performed a principal components analysis (PCA) of the six depths available on SoilGrids250m, to reveal the inter-relations among the depths. Using Google Earth imagery background or a terrain layer, students were also able to assess how SoilGrids250m predictions of soil properties relate to landscape features.
Among the areas and properties selected were clay concentration in the Badlands, Black Hills and Pine Ridge reservation of South Dakota (USA); total nitrogen in the Sacramento River delta of California (USA) as well as in Cixi city, in Ningbo city, Zhejiang (PRC); soil organic carbon density in the Yuexiu district of Guangzhou province (PRC); and sand concentration in the western Rocky Mountains of Montana (USA).
To learn more about accessing SoilGrids250m on Google Earth Engine, click here.