PhD candidate Luc Steinbuch defends thesis on Bayesian geostatistics for soil mapping
13 Apr 2021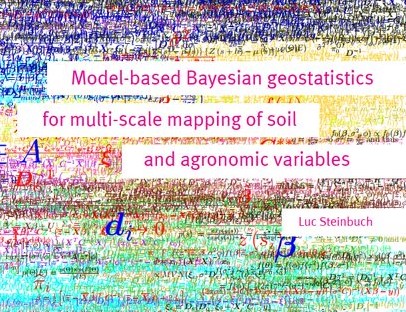 In some cases, maps of soil characteristics and other agronomically relevant properties are created with small data sets and accuracy can be a challenge. PhD candidate Luc Steinbuch dug into this challenge by using Bayesian geostatistics to see how accuracy might be improved in cases with limited point data. On Thursday, April 22 at 11:00 CET, he will share his research results as he defends his thesis, "Model-based Bayesian geostatistics for multi-scale mapping of soil and agronomic variables," in a publicly accessible online presentation (link below).
The research, which was jointly supported by ISRIC – World Soil Information, the Wageningen University Soil Geography and Landscape group, and Wageningen Environmental Research (WEnR), adds to the understanding of Bayesian statistics applications in a spatial context.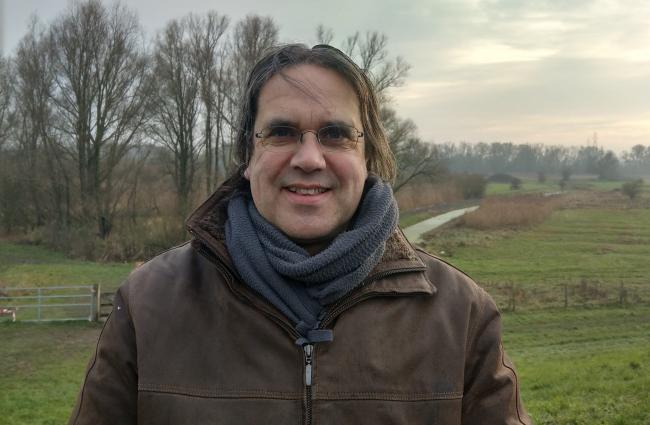 For this research, Luc explored the limitations of soil mapping in the case of small data sets, how to include legacy soil data the Bayesian way, and how to correctly assess spatial prediction uncertainty for crop yields and soil properties, on point level but also for a province or country as a whole. His thesis uses data from various case studies, such as sorghum and millet yield in West Africa and soil ripening in land reclaimed from former lakes in the Netherlands.
"Luc's research shows that advanced geostatistical modelling of soil variation is still highly relevant and has important advantages over the currently very popular 'black-box' machine learning approaches," said dr. Gerard Heuvelink, ISRIC senior researcher and WU special professor of pedometrics who advised this PhD research. The research was co-promoted by dr. Dick Brus based in Biometris, the Wageningen University and Research group of quantitative scientists developing statistical and mathematical methods to quantify biological processes.
Find connection information for the live defence on April 22 as well as a full version of Luc's thesis at: https://www.lucsteinbuch.nl/defence/.
April 22 defence programme:
11:00 CET Introduction PhD research: Laymen's talk
11:15 Academic session: discussion with four opponents
12:00 Deliberation by the committee: break
12:15 Laudation: formally granting the degree of Doctor by the rector/chair, and some reflections and personal remarks by the promotor
12:30 Closing