ISRIC congratulates board member Machteld Roos on move to University of Twente
15 Jul 2021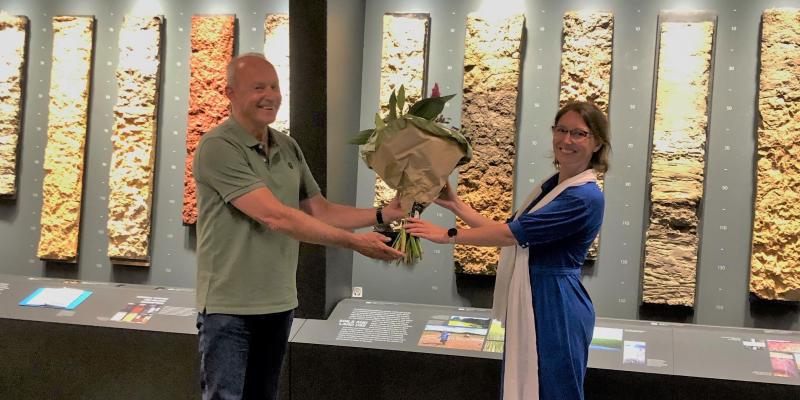 At the June board meeting, ISRIC – World Soil Information's leadership and managing board had a bittersweet moment congratulating Machteld Roos and also bidding her farewell from the ISRIC – World Soil Information managing board. Machteld has been a valuable member of the managing board for four years.
"Machteld helped us a great deal to further professionalize and streamline our operational processes," said Rik van den Bosch, ISRIC Director. "And she brought in fresh, sometimes unexpected, ideas from her previous professional experiences to further develop our museum."
After four years as Director of Operations at the Wageningen University & Research (WUR) Environmental Sciences Group, Machteld Roos has accepted a new position as Vice Chair of the Executive Board of the University of Twente.
"One of Machteld's strengths is 'everything with a smile,'" said Peter de Ruiter, chairman of the ISRIC Managing Board and professor emeritus at WUR and University of Amsterdam.
We wish Machteld all the best in her future work. Though we will miss her on the ISRIC board, no doubt the connection will continue.