GSP training – Digital Soil Organic Carbon Mapping: Towards the development of national soil organic carbon stock maps
08 Jun 2017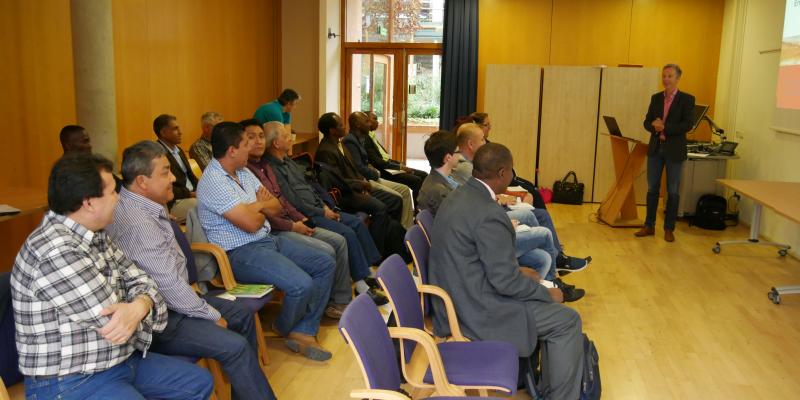 Within the framework of regional capacity training in support of the 'Global Soil Organic Carbon' (GSOC) Map, FAO/GSP (Global Soil Partnership) and ISRIC – World Soil Information are hosting a training session in Wageningen (6 to 23 June 2017).
Participants from 15 countries (Bolivia, Egypt, Costa Rica, Cuba, Iraq, Kazakhstan, Mongolia, Mozambique, Nigeria, Paraguay, Tanzania, Tunisia, Ukraine, Uzbekistan, and Zambia) will prepare SOC maps for their country using national data sets (soils and co-variates) using digital soil mapping. Ultimately, these contributions will be merged in to the GSOC map product by the GSP.
Maintenance and rehabilitation of soil organic carbon stocks (held in soil organic matter) is gaining attention on the international agenda. A precise and reliable global assessment of soil organic carbon stock is needed under different UN conventions, such as the UN Convention on Climate Change and Desertification (UNCCD), especially as an indicator for theSustainable Development Goals (SDG, goal 15.3.1). At the national level, such data can be used as reference soil carbon stocks, with the aim to refine national greenhouse gas inventories, and to assess the response of soils to degradation/ rehabilitation and climate change.