Celebrate World Soil Day on December 2 with Global Soil Museum Network
22 Nov 2021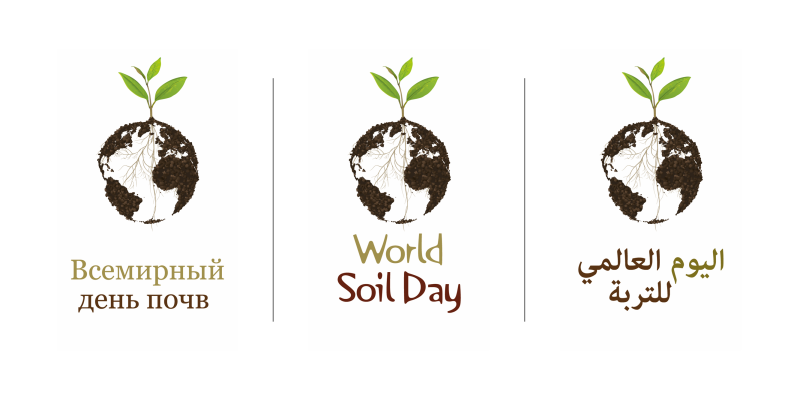 Celebrate World Soil Day 2021 with the Global Soil Museum Network by virtually visiting four soil museums around the world and learning about soil science and this year's theme: "Halt soil salinization, boost soil productivity."
The online event is on Thursday, December 2 at 13:00 Central European Time.
The program will include:
Dokuchaev Central Soil Museum, Russia
Emirates Soil Museum, United Arab Emirates
World Soil Museum, The Netherlands
Museum of Edible Earth, a traveling exhibit
Special remarks by the Global Soil Partnership
The first three museums are founding members of the Global Soil Museum Network as well as the MIdA Soil Museum in Italy.
Registration required. All ages welcome. Register here: https://bit.ly/gsmn_2021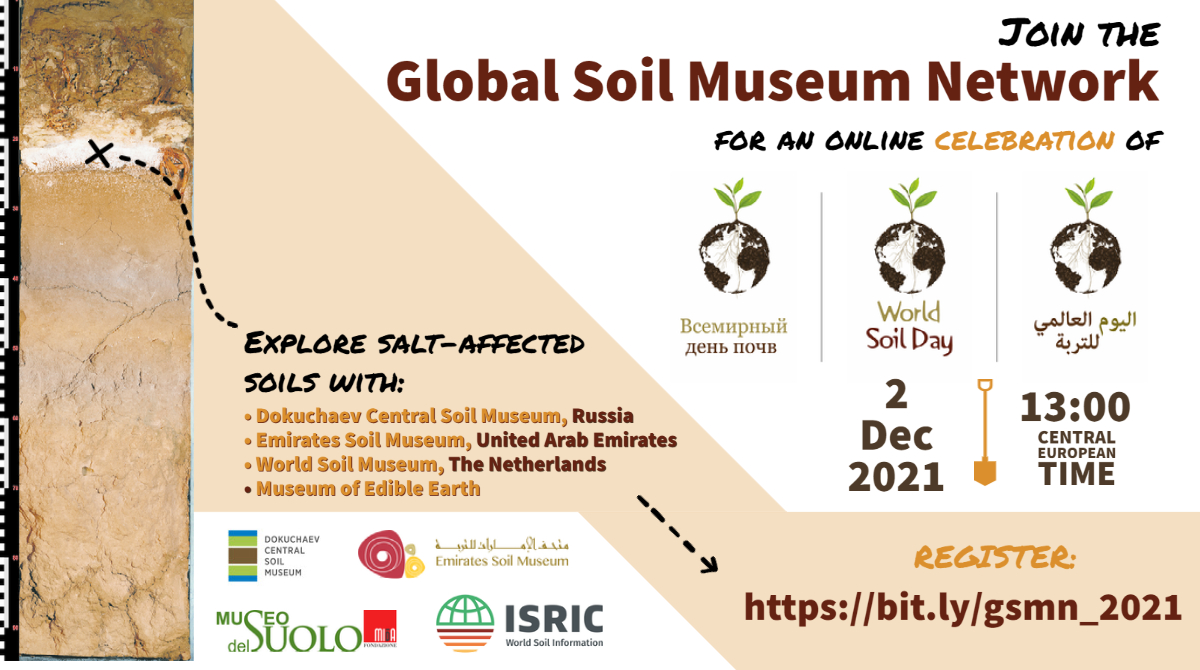 World Soil Day is an international observance supported by the United Nations' Food and Agriculture Organization. The day is celebrated annually around the world on December 5 to raise awareness about the importance of soils. Learn more here: https://www.un.org/en/observances/world-soil-day