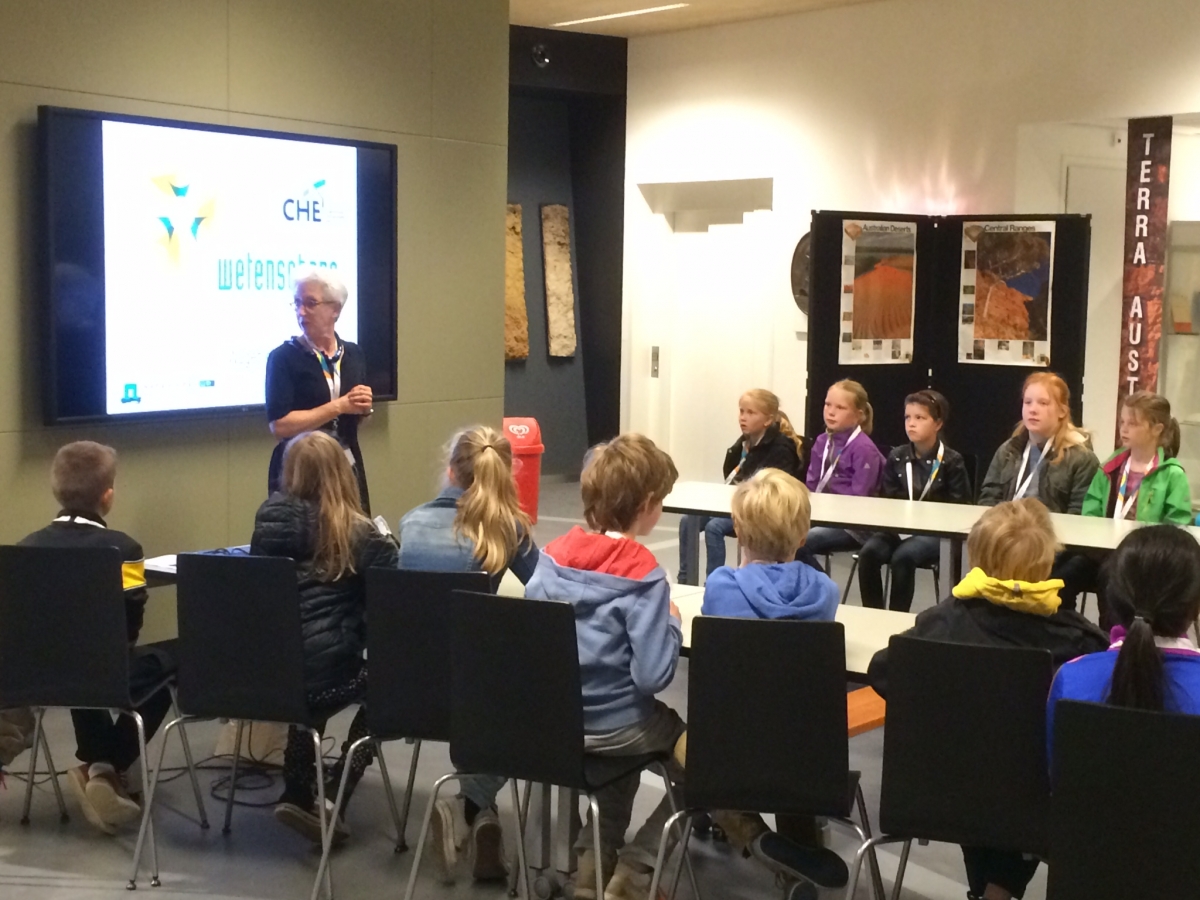 Plan a guided tour of the World Soil Museum
You can schedule a guided tour of the World Soil Museum. A tour can last 15, 30 or 60 minutes. All tours will cover the history and purpose of the museum and explore its soil collections. Longer tours can be customised to focus on a special part of the collection, or on a special theme such as climate change.
Our tour guides are specially trained for this work by the World Soil Museum. Tours can be conducted in English or Dutch. Tours are also available in French or Spanish on request and based on staff availability.
In-person tours
Come to the museum in Wageningen! We request that group size is a minimum of 5 and maximum of 30 people. Maximum size may vary if needed based on safety restrictions such as coronavirus measures.
Museum admission is free. The fee for a guided tour is € 35 for a short and medium duration (15-30 minutes) and € 70 for a 60-minute tour. Fees for educational groups which require more than one hour can be discussed. 
Virtual tours
Book an online guided tour for your group to experience the museum remotely. These livestreamed tours can be 30 or 60 minutes long for a € 70 fee with unlimited participants (unless the streaming platform capacity is reached). Virtual tours can be streamed via Zoom, YouTube, Instagram, Facebook or another platform provided by the host. An additional benefit of booking a virtual tour is that the tour can be recorded if desired.
View an example of a virtual guided tour provided to an adult audience of soil information professionals.