Vacancy: Senior Soil Scientist
11 Nov 2022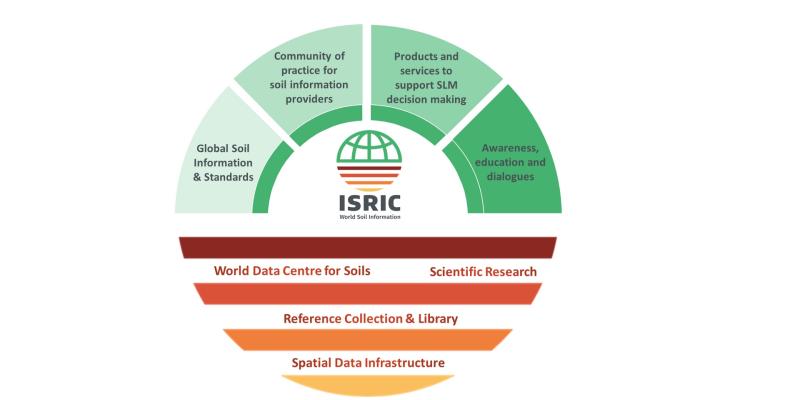 ISRIC is dedicated to recruiting the best staff possible for serving the international community with information on the world's soil resources. We invite you to explore the following opportunity to join us as a colleague. To strengthen our team, we are hiring a Senior Soil Scientist. We are looking for an ambitious colleague because of the increasing demand for our products and services. You will contribute to the development and implementation of methods and tools to provide advice for sustainable land management based on digital soil information. Your initial focus will be on high impact projects that develop spatial information products for various countries in Africa in support of soil fertility management. You will work in a team of specialists that develops soil maps, applies crop growth- and soil chemistry models, and serves resulting information products to a wide range of users. We expect the focus to broaden to land suitability assessment, land use planning and soil and water conservation. These projects (see for example the LSC-IS project or the Soils4Africa project) are funded by different institutions and companies, such as the European Commission, international donors and companies.
Because of the highly inter-disciplinary nature of the projects, effective interpersonal skills are required, and you should have a good international network. Do you want to have impact? This job offers possibilities to apply scientific knowledge in development projects.
The most important tasks in this role are:
Contribute to the development of scientifically sound approaches to develop spatial information products for soil fertility management, such as nutrient gap maps at (sub) national level.
Work with specialists from partner institutions in the field of soil fertility and soil and water conservation to derive relevant information products using digital soil maps.
Lead the integration of models such as QUEFTS, WOFOST, and DSSAT in spatial decision support tools.
Roll out the developed products in Africa by providing training and capacity building to co-developers and users
Publish scientific publications and present in international fora and conferences.
Contribute to acquisition and proposal writing.
You can no longer apply for this vacancy.
Share on: